In this weekly report (March 6 to 12, 2021): We expanded the launch of Binance Pay, introduced a new token on Launchpool, and more.
Crypto Market Overview: Climbing Back Up
This week, Bitcoin brushed off a bearish week and went back above $50,000. BTC steadily climbed from $47,867.45 to as high as $58,150 on Thursday, before settling at $56,956.95 to close the week.
Ethereum ascended above $1,500 to start the week, reaching as high as $1,785.48 on Wednesday before correcting later in the week to $1,775.47. Meanwhile, from a start of $224, BNB briefly crossed $300, rising as much as $318 on Thursday before slipping to $272 to close the week.
The entire cryptocurrency market went along with Bitcoin's bull run, rising from $1.478 trillion to as high as $1.758 trillion on Friday.
For more crypto-related news and updates, head over to the Binance News service. We now move to updates from the Binance ecosystem and beyond.
1. Binance Pay: Borderless Crypto Payments . Binance Pay is a contactless, borderless and secure user-to-user cryptocurrency payment feature on the Binance App . Following the soft launch of Binance Pay last month, the service now features the Pay and merchant functions, allowing users to pay, send, and receive crypto payments around the world without incurring any fees.
2. Highlights from CZ's Latest Clubhouse AMAs . Binance CEO Changpeng Zhao (CZ) recently hosted AMA sessions on Clubhouse to address several topics about Binance, cryptocurrencies, blockchains, regulations, and more.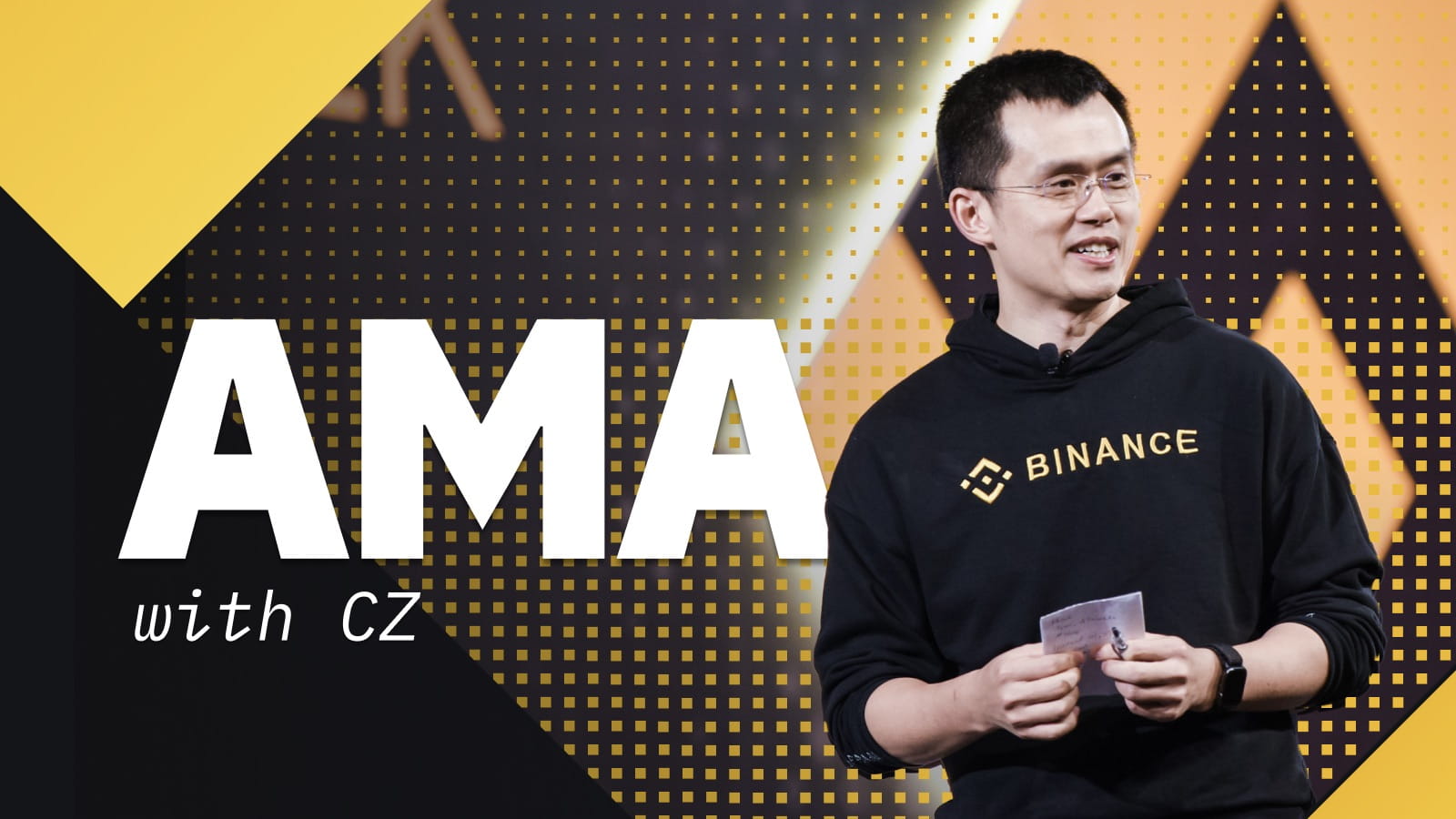 Binance Smart Chain (BSC) Updates
3. DeFireX Launches Farming on Ethereum Directly From BSC. The DeFireX project team has developed and launched smart contracts using a bridge, implemented jointly with the xDAI project team.
4. BSC Validator Spotlight: Ankr and BscScan . What does it take to become a validator candidate? What was their motivation to become a validator? And what's their prediction on BSC's future? Keep reading to get unique insights from Ankr and BscScan, our first two interviewed validator candidates.
5. More updates from the BSC community. This week, BSC DeFi's total value locked (TVL) hit an all-time high of $13.8 billion. Among them, Pancakeswap ($4.26 billion) and Venus ($4.03 billion) ranked first and second. Alpaca Finance's $1.42 billion ranked third and Autofarm's $1.45 billion is fourth on the list. Read more in the weekly report from @BscProjectOrg .
Binance Exchange Updates
6. Binance Launchpool: Boosting Crypto Projects & Holders Alike . Launchpool launched 15 successful crypto projects, recorded $4.64 billion in total value locked (TVL), and distributed $529 million in tokens to 408,783 crypto holders, who have since watched their holdings bloom with the recent rise of the crypto market.
7. Binance Staking launches BNB Staking with up to 27.49% APY . We successfully launched BNB Staking with 3 different maturity periods - 30d, 60d, and 90d. All three products were sold out within minutes after being listed.
8. Introducing My Neighbor Alice (ALICE) on Binance Launchpool . Farm ALICE, a social simulation blockchain game owned by players and Launchpool's 18th project, by staking BNB, BUSD and CHR tokens.
9. NEW TRADING PAIRS: CHZ/BUSD, CHZ/EUR & CHZ/GBP , AVAX/EUR, BTT/TRY, CHZ/BRL & UNI/EUR
10. NEW IN THE INNOVATION ZONE: Dego Finance (DEGO) , Marlin (POND) , MANTRA DAO (OM)
11. Binance P2P supports new payment methods for Arab countries . Binance P2P has now added CashU and MoneyGram to the list of available payment methods for buying and selling crypto.
12. Binance Pool changes its Smart Pool mining stratum URL .
13. Earn up to 30% APY on COS, CTSI, DUSK, EGLD, NKN and RIF with Binance Savings.
14. Binance Pool launches the 33rd phase of dual savings products for BTC, USDT, and BUSD.
15. Binance supports the 3rd distribution of the ALGO staking rewards program .
16. Binance Staking launches NEAR staking with up to 34.49% APY .
17. Binance supports the THETA Network (THETA) upgrade & hard fork
18. Binance supports the BTC Standard Hashrate Token (BTCST) 1:10 redenomination plan . Deposits and withdrawals of BTCST will be suspended on March 15.
19. Binance completes wallet maintenance for Tron Network (TRX) on March 11.
Binance Futures Updates
20.
February Trading Report: How Far Could Bitcoin Go?
What Bitcoin did in February? Read our monthly report to catch up on everything that happened in the world of crypto futures trading.
21. Binance Leveraged Token SXPDOWN reverse token split complete . Binance resumed the trading activity for SXPDOWN/USDT on March 11.
22. Binance enables Margin and USDT-Margin trading for the following assets and trading pairs:
From the Binance Team
23. Meet the Women Who #ChoosetoChallenge with Crypto [Part 1] & [Part 2] . At Binance , we take pride in working with female ambassadors, who grow and foster our communities through education, media, events, and more.
24. Former US Senator joins Binance as Policy & Government Relations Advisor . Max Baucus, the former U.S. Senator for Montana and member of the Democratic Party, will provide high-level guidance on Binance's government and regulatory efforts and help build strong relations with U.S. authorities and regulators.
25. What is Grid Trading? (A Crypto-Futures Guide) . Grid trading performs the best in volatile and sideways markets when prices fluctuate in a given range. Read the article to learn more.
26. Bitcoin, Stocks, Gold, or Bonds? Where to Store Your Hard-Earned Money? To survive the storm and prepare for a better future, it's essential to consider all available options and wisely innovate your existing portfolio. If you're new, this article will help you make sense of the basic options.
27. Latest articles from Binance Academy
28. Latest reports from Binance Research
Promos and Community
29. NEW: Binance Learn & Earn Series: $20,000 in OCEAN to be Given Away . The latest edition of the Binance Learn & Earn series, featuring Ocean Protocol's native digital asset, runs from March 15 to 21.
30. NEW: Binance Futures Launches Mondays & Tuesdays Promo: Round 2 from March 15 to 16.
31. NEW: Liquid Swap Trading Competition - Win a Share of 40,000 BUSD Promo ends March 16.
32. NEW: Win and Share $50,000 in CKB on Binance . Promo ends March 17.
33. NEW: UNFI Trading Competition - $50,000 in UNFI to be Won . Promo ends March 19.
34. NEW: $10,000 Giveaway and More: Win a Macbook Pro or a PlayStation 5 by Trading Crypto on Binance P2P Promo ends March 19.
35. EXTENDED: Binance Fiat Invite Program: Invite a Friend to Get $5, Give $5
36. EXTENDED: Zero Fees Promo on Bank Deposits for EUR and GBP . Now, users may continue to enjoy zero-fee bank deposits until March 31.
37. EXTENDED: Zero-Fee Promo for BUSD/USDT , USDC/BUSD, TUSD/BUSD, and PAX/BUSD , now until June 10.
That's a wrap for the past week. Follow us on Twitter , Instagram , Facebook , and YouTube , and join our official Binance Telegram group to talk more with our community.