In this weekly report (March 27  to April 2, 2021): The MVB Accelerator Program for BSC enters the last phase, Tokocrypto token sale on Launchpad, and Binance Lab's $6m investment.
Binance Smart Chain (BSC) Updates
1. The MVB Accelerator Program Enters the Last Phase . With the last phase starting on Apr 12, there are only a few weeks left before we get to meet the best 5 BSC projects selected by Binance who will receive amazing benefits to boost their growth and attract new users.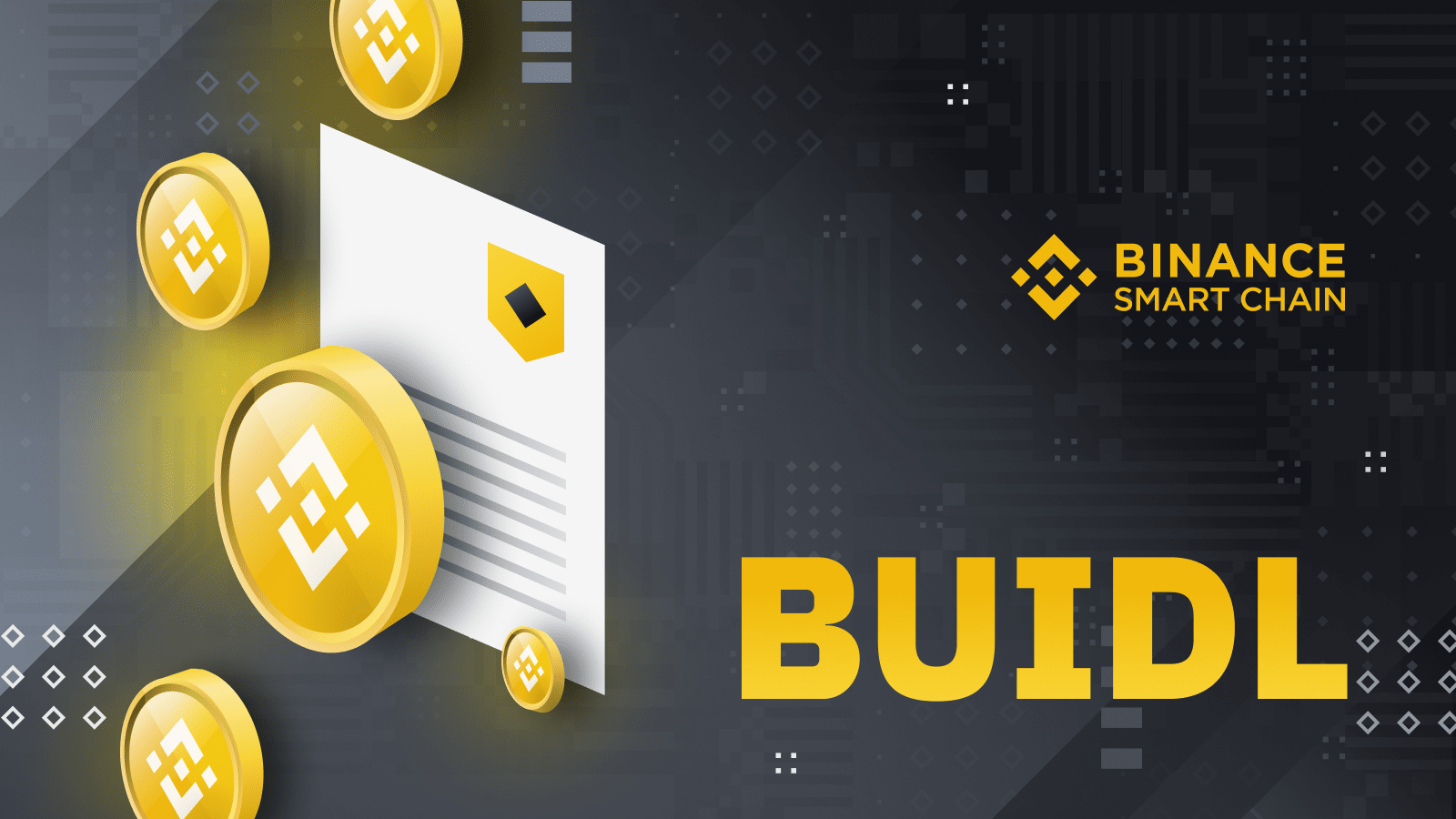 2. Open Source Ethereum and Binance Smart Chain Bi-directional bridge Solution . This is a unique solution to build an application built between Binance Smart Chain and Ethereum. The cross-chain bridge simply serves as a method of bidirectionally transferring ERC20/BEP20 tokens between the Ethereum Network and Binance Smart Chain network in a quick and cost-efficient manner.
Binance Exchange Updates
4. Introducing the Tokocrypto (TKO) Token Sale on Binance Launchpad! Binance is excited to announce the 19th project on Binance Launchpad - Tokocrypto (TKO) . The token sale for Tokocrypto will follow the Launchpad subscription format , with the recording of user BNB balances starting at 2021-03-31 0:00 AM (UTC).
5. Binance Labs Leads $6M Strategic Round of Funding for the Moonbeam Network . Binance Labs led a $6 million strategic round of the Moonbeam smart contract platform with CoinFund and ParaFi. This round of funding will be used to hire development resources, build additional integrations and developer tools, perform third-party security audits, and establish a market presence in Asia. These activities will position the team for the successful launch of the Moonbeam network in 2021.
6. NEW IN THE INNOVATION ZONE: Ellipsis (EPS) and Auto (AUTO)
7. NEW LISTINGS: Conflux Network (CFX)
8. NEW TRADING PAIRS: NAV/ETH, RVN/TRY, THETA/EUR & XVG/BUSD , ENJ/GBP, EOS/TRY, LTC/GBP & LUNA/EUR
9. Binance Will Support the Pundi X (NPXS) Token Migration & Redenomination Plan .
10. Earn Up to 30% APY on ARPA, BEL, CHR, COS, CTSI, DUSK, RIF and TRU with Binance Savings.
11. Binance To Support Kava (KAVA) & IRISnet (IRIS) Network Upgrades & Hard Forks . The trading of KAVA and IRIS will not be affected during the upgrade. Binance will handle all technical requirements involved for all users holding KAVA and IRIS in their Binance accounts.
12. Binance Liquid Swap Fully Supports BNB Yield Farming, VIP Users Enjoys Up to 40% Trading Discounts
13. Binance Pool launches the 36th phase of dual savings products for BTC, USDT, and BUSD.
14. Binance To Initiate Dock (DOCK) Mainnet Token Swap . Deposits and withdrawals of DOCK will be suspended starting from 2021-03-28 01:00 AM (UTC).
15. Binance Has Completed the DREP (DREP) 100:1 Redenomination Plan
16. Binance Staking launches ROSE Staking with Up to 34.49% APY and EASY Staking with Up to 40.56% APY .
17. Binance Will Delist All ZAR Trading Pairs on 2021-04-02
Binance Futures Updates
18. Binance Futures Affiliates' Content Competition - $5,000 in BUSD up for Grabs Every Month! Stand a chance to win up to $3,000 in BUSD and also Binance merchandise by simply creating and sharing your content on social media.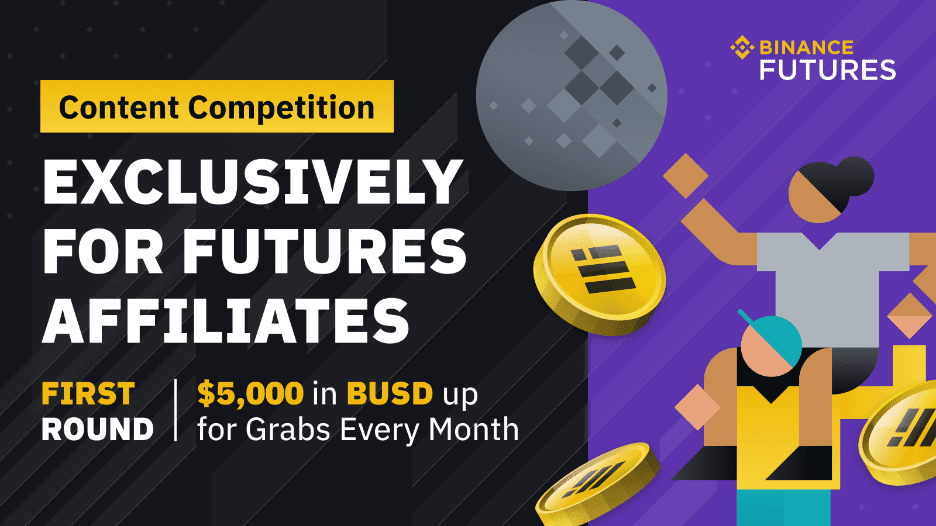 19. Binance has enabled Margin trading for the following assets and trading pairs:
20. New listings added to Binance Futures:
21. UPDATED: Margin Tiers of FILUSD COIN-M Perpetual Contracts , Leverage and Margin Tiers of Finance Futures Contracts
FIAT and P2P
22. Binance P2P Cash Trade Merchant Recruitment . Binance is looking for experienced merchants who accept Cash Trades on the Binance P2P platform . We invite outstanding individuals and teams to join the Binance P2P Cash Trade Merchant Program.
23. Binance Introduces Fiat Liquidity Provider Program - Negative Maker Fees . If your 30-day trading volume exceeds 1,000 BTC on Binance or other exchanges in addition to exhibiting quality market-making strategies, we would be delighted for you to participate in our Fiat Liquidity Provider Program.
24. Corporate Users to Enjoy Zero Fees for All EUR and GBP Deposits!
25. Binance P2P Adds New Requirements to Posting Advertisement . To optimize your P2P trading experience, we added new requirements for users to post their trade advertisements on our peer-to-peer trading platform .
From the Binance Team
26. NFTs are Nothing New: A Look Back at Binance NFTs From 2019 And What's Hot Now . The crypto boom of recent months has created more wealth opportunities for people, including artists. Crypto assets called NFTs, or non-fungible tokens, have become popular, with trades going into the millions of dollars.
27. Latest articles from Binance Academy
28. Latest reports from Binance Research
Promos and Community
29. NEW: Binance Futures Launches 4/4 Double Date: Double Fun
30. NEW: Binance Pool Giveaway - Connect and Contribute BTC Hashrate to Share 10,000 BUSD!
31. NEW: Liquid Swap Trading Competition - Win a Share of 30,000 BUSD
32. NEW: FUN Trading Competition - Win a Share of $250,000 in FUN!
33. EXTENDED: Binance BRL Zero Withdrawal Fees Promotion extended until June 30, 2021.
34. EXTENDED: Zero-Fee Promo for BUSD/USDT , USDC/BUSD, TUSD/BUSD, and PAX/BUSD , now until June 10.
That's a wrap for the past week. Follow us on Twitter , Instagram , Facebook , and YouTube , and join our official Binance Telegram group to talk more with our community.