No two crypto users are the same. Read on to discover your crypto personality and learn which Binance Earn products are right for you. 
Main Takeaways: 
Binance Earn gives users multiple ways to grow their crypto, with products that offer attractive interest rates.

Crypto newbies can try Lite mode on Binance to easily access "Principal Guaranteed" products on Binance Earn, which protect users from incurring losses.

Flexible Savings and BNB Vault are some of the most popular Binance Earn products for beginners and risk-averse users alike. 

Users can easily toggle between Lite and Pro modes to either keep their crypto experience simple, or access the full Binance ecosystem, including a full selection of Binance Earn products.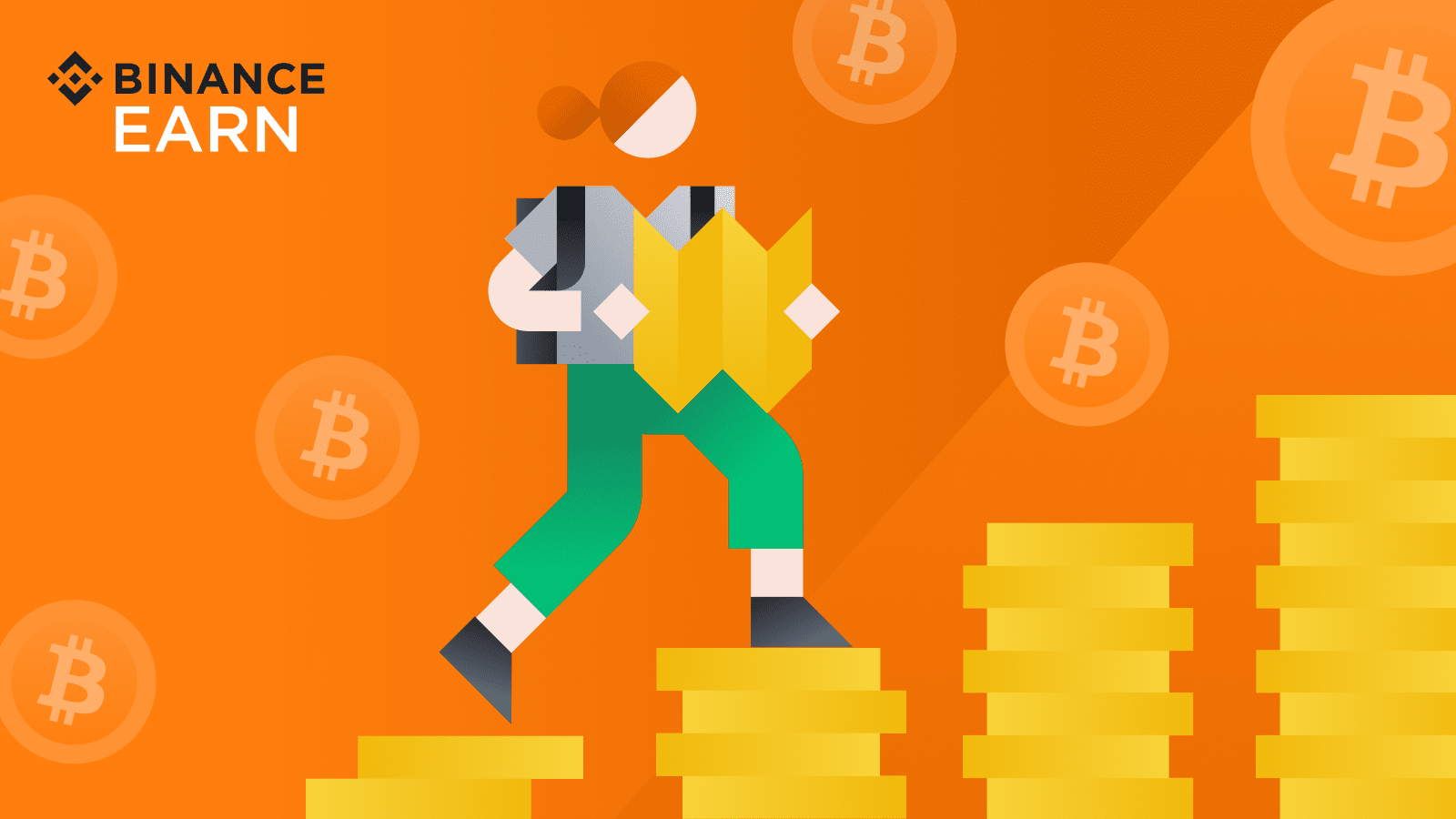 Whether you're a blockchain beginner or savvy with satoshis, there are many ways to do crypto right. However, we each have our own goals and aspirations when it comes to crypto. Individual attributes like your appetite for risk, long or short-term outlook, technical knowledge and personal values all impact your crypto journey. 
In this series, we'll be introducing some crypto personas that may be familiar to you. Knowing your persona can help you take your crypto decision-making and planning to the next level. 
The Bitcoin Beginner: Cautious Claire
Claire is a 22 year old graduate who just started her first full-time job. Growing up, she would hear friends and family talking about Bitcoin. While some friends referred to Bitcoin as "the future of money", others remained more skeptical. Now that Claire is starting to build up her savings, the idea of crypto appeals to her, but she's just not sure where to start. 
After hearing about Bitcoin in the news, she decides to ask her co-workers whether crypto is right for her—and quickly discovers that 1) everyone has an opinion about crypto and 2) some concepts like "blockchain technology" or "DeFi staking" seem complicated. With her new job and busy schedule, Claire isn't sure whether she has the time to learn about crypto. 
However, a quick Google search on "how to buy crypto" brings up the Binance app. Claire likes how easy it is to use. It looks similar to apps that she already uses to pay bills or send money to friends. After a few minutes, she decides to buy Bitcoin with the money she had set aside for food delivery. Over the next few days, she checks Bitcoin prices, which move up and down. Claire decides that she prefers a "set it and forget it" type of approach, and evaluates whether Binance Earn is right for her. 
 Growing Crypto for Beginners: The "Set it and Forget it" Method
Looking for an easier, low-risk way to grow her crypto, Claire learns that Lite mode, available in the Binance app, offers users an easy way to start using Binance Earn. Though Binance Earn offers several different ways for Claire to earn rewards on crypto, the Flexible Savings and BNB Vault products are "Principal Guaranteed'', which means that the initial crypto funds Claire contributes–her principal crypto assets–will be safe, so she figures she'll give it a try. 
Claire also briefly visited the Pro mode in the app, where in addition to the "Principal Guaranteed" products that she felt comfortable using, there were "High Yield" products that offered enhanced interest rates, but did not protect against potential loss. Claire decides to try Flexible Savings and BNB Vault first, before making a note to study the other options later. 
Flexible Savings 
Flexible Savings allows users like Claire to earn attractive interest rates on more than 100 different cryptocurrencies, including popular ones like Bitcoin (BTC) and Ethereum (ETH). Users can transfer their existing crypto assets to start earning, and withdraw their funds any time. Because Flexible Savings are principal guaranteed, users can earn interest without risking their initial funds. Interest rates are variable, ranging from 0.35%–5.00% at the time of writing. 
BNB Vault 
Another Binance Earn product that gets Claire's attention is BNB Vault, which allows users to earn interest on BNB, the token that powers the Binance ecosystem. With BNB Vault, Claire is able to earn interest via multiple methods, including Flexible Savings, BNB DeFi Staking and Launchpool—all with the click of a button. BNB Vault offers Claire an easy way to grow her BNB assets.
Conclusion
Whether you're new to crypto or just want to limit your risk, get the Binance app and turn on Lite mode to simplify your crypto experience. Be sure to check out Binance Earn for the easiest way to grow your crypto. Choose from "Guaranteed Principal" products on Binance Earn to generate passive income with minimal risk and zero fees.  
Try Flexible Savings to earn interest on more than 100+ cryptocurrencies, with no lockup periods—which means you can withdraw and access your funds anytime. Meanwhile, BNB holders can maximize their rewards with BNB Vault, which automatically allocates your BNB to a combination of Flexible Savings, BNB DeFi Staking and Launchpool products. Graduate from Bitcoin beginner to crypto maven in a single tap (or two). Download the Binance app to get started.