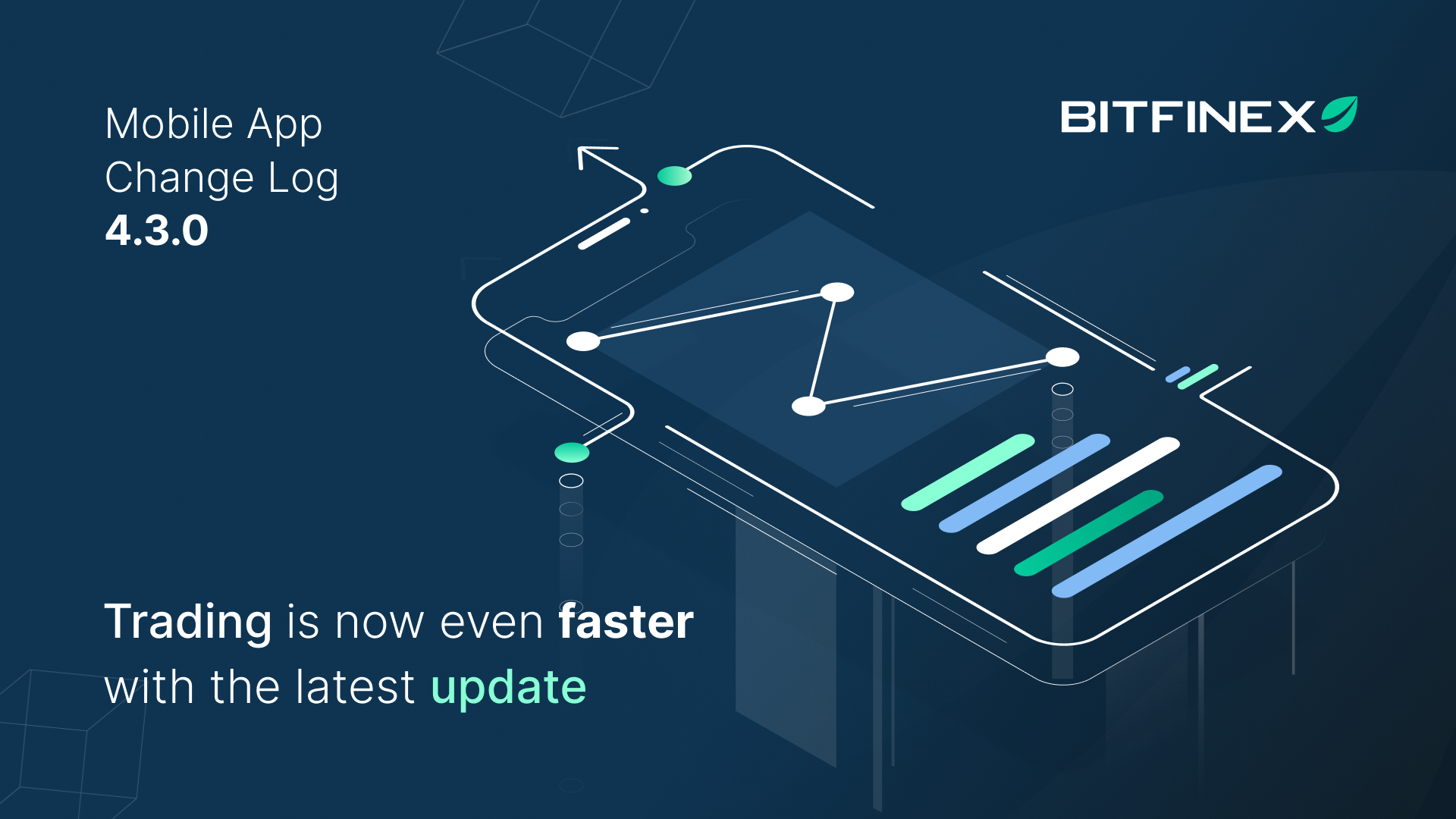 Mobile App Change Log 4.3.0

Recent updates and optimiszations to the Bitfinex mobile app


We're pleased to present Version 4.3.0 of the Bitfinex mobile app.


The latest update to the Bitfinex mobile app includes improved page loading and screen transition performance.


Download the latest version of the Bitfinex mobile app below:


You can also download the Android Application Package (APK).
---
Improvements
Improved page loading speed
Improved screen transition performance
Improved speed for mid-class devices
'Learn more' link changed to an info icon in the Auto Renew segment of the Wallet tab
Upgraded related software development kits and internal libraries
Widened the name column in the Funding ticker
Updated translations for Russian as well as traditional and simplified Chinese
Bug Fixes
Fixed incorrect available balances in the Order Form
Fixed issue of language change not translating to the table rows in the Account tab
Fixed issue of sign up screen being cut on small devices
Fixed text alignment in the sign up process
Fixed typo for 'HAS TWO-FACTOR AUTH?' in the Account page of the Account tab
Fixed PIN creation issue with back button
Fixed the long delay to display the toast message when disconnecting while creating order
Fixed display for Russian banner button
---
The above changes have been suggested to us by our active user base.

Feedback from our customers is incredibly valuable to us. Please share your user experience and help us to continuously optimize the Bitfinex mobile app.

To share your feedback, complete the Bitfinex mobile user app survey or join the Bitfinex Telegram channel.